No matter what you do, it's going to happen.
You post your listing on Facebook to sell a car for 15k and within minutes someone asks, "will you take 5k"? This is called "lowballing" and it's one of the biggest time wasters.
There's a 100% chance that lowballing will happened when you try and sell your car, truck or SUV on Facebook Marketplace.
It's nearly impossible to stop this from happening. So how can we help you put a stop to it? Or at least make it happen less?
It's simple. Use FlipRide and follow the steps in this article.
Start a sale by inviting a buyer to make an offer.
Here is how to get more activity and serious buyers on your Facebook Marketplace listing.
1. In your listing let people know the car can be financed with FlipRide.
That's right! We created FlipRide so you can now offer financing to anyone buying a car from you.
Use the following text and add it to your Marketplace listing description. Just copy/paste.
Finance and purchase this car using the FlipRide app! Message me for details.
2. Add this to your listing as your last photos.
3. Posting a potential monthly payment will get people's attention.
Use this calculator to find the buyers monthly payment and put it in your listing copy.
For example: Asking $15,000 or $250/month with FlipRide.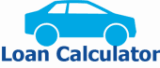 Your Auto Loan Info
Loan Amount ($)
Interest Rate (%)
Length of Loan (Yrs)
4. Include the following information about FlipRide in the posting so the potential buyer can learn more.
What is FlipRide?
By using FlipRide to buy this vehicle, you can easily get financing, transfer money, fill out all the paperwork and get a buyer-seller agreement all in one free, easy-to-use mobile app.
Want to know more? Here's how FlipRide works, in a nutshell!
It's free to sell with FlipRide.
Sell your car, transfer the title, and get paid. Download FlipRide today to see what it's all about.